Are you looking for a place to have foot and body massage??? Recently I visited a very nice massage place, 6星集安和會館which is only 5-minute walk from Liu Zhang li MRT station. Well I have been living in Taipei for a year but never really had experienced a massage here before and I do miss my original Thai massage a lot!!!! So when my friend asked me to go try foot massage with her, she really ticked my fancy and I said 'yes' right away. :D
Here we are, this is a place.




I was hurriedly going in and then had to pause for a few seconds……….almost stepping on a little duckling!! Dunno how it happened to be here?!?!?!?




This place looks cozy and is infused with aroma scent which is not too strong and make me feel refreshed. The atmosphere is bright, looks clean and friendly. There is also a small area for your friends or your family to wait and sit for relaxing.




First, you need to get changed. The restroom and changing room are clean with a simple style of decoration.




My therapist (or 老師) came and greeted me very politely, he took me to clean my feet. While I was sitting and doing footbath, he was giving me a neck and shoulder massage. This took about 5 minutes.




Remember a little duckling I was almost stepping on? Yes, those ducks in the photo were his parents.




Then therapist took me to do the foot massage. There are around 7-8 beds on the first floor, I didn't have a chance to go upstairs. There is an area at the front with huge LCD so you can watch TV.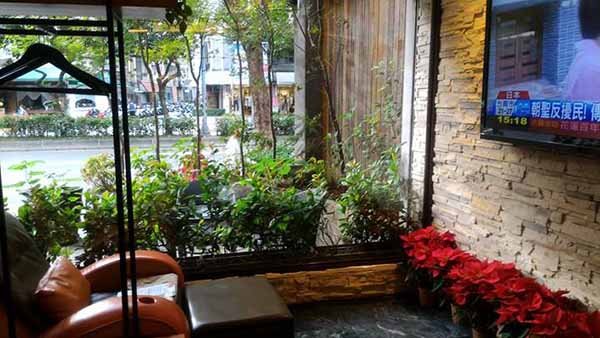 And this is another area. I personally like their foot massage bed because it is very clean, super comfy and all equipped with your own TV!!




Right after I sat down, therapist served a hot tea, you could choose Chamomile, Lemongrass, Lavender or Rose Tea. There is also a wi-fi provided for you.




Now my therapist started to do the foot massage. When I was in Thailand, after my long busy week, I usually go to do normal foot or body massage near my home, probably 1-2 times a month. I am pretty basic but I know what I do and do not like. Therapists always ask your feedback and very caring. They are well-trained, but since I am a foreigner whose Chinese skill is not that good, we didn't talk much. Lol I would say this 45-minute massage was nice and because of the cozy atmosphere, I almost fell asleep. zzzzz




Overall, this is my pleasant first-time massage experience in Taiwan. Love it and can't wait to come back and have another refreshing time with my friends again and again.

6星集足體養身會館 安和會館
台北市大安區安和路二段225號

現在下載FunNow瘋哪裡App訂購享優惠,再領100元抵用金!
我經過、我訂購、我享受,我愛我的 FunNow!
免預訂、免排隊、保證有位、保證不買貴

FunNow瘋哪裡粉絲團
iCheerFun粉絲團